Learn about our sanitary protocols and steps we are taking to keep you safe. Read more
Reef, Musa, Turtle Encounter And Shipwreck Cancun Snorkeling Tour
The Best Snorkeling Tour In Cancun
Tour Highlights:
Use Promo Code: BLKFRI20 and get a 20% Discount!
Free souvenir picture and frame booking here, in Total Snorkel Cancun's Official site.
Kids, elder and beginners friendly Fun and safe for all ages.
The reef is only 5 minutes offshore, forget about dizziness!
Swim with sea turtles in Cancun.
The only snorkel tour in Cancun over a Cancun shipwreck!
4 stops Cancun snorkeling tour- 2 hours in the water.
Individual attention. No waiting lines. Avoid crowds!
5 schedules daily. Come, amaze yourself and continue enjoying your stay in Cancun and Riviera Maya.

Swim with turtles and enjoy the only snorkeling tour in Cancun over a shipwreck
This is the best Cancun snorkeling tour, friendly with everyone even if you have little or no experience (non-swimmers and beginners are also welcome ).

Get ready to remember this tour as a highlight during your Cancun and Riviera Maya vacation. Swim with marine turtles,tons of colorful fishes, coral reef, and an amazing Cancun shipwreck, all in one single tour! Our Cancun snorkeling tour is a 2 hours excursion where the whole area has a max depth of 9 feet, with calm waters and non or few current.

Our marina is located less than a mile away from the reef, we get there in a short 5 minutes boat trip. You'll be snorkeling before you know it so forget about dizziness.


1st. Area: Enjoyed At "El Meco" Coral Reef:
Enjoyed at "El Meco" coral reef, one of the best-conserved spots in the Great Mayan Reef, full of fish and marine life with an 8-12 feet depth, warm water and few or non-sea currents. Plenty of coral and fish schools. You may enjoy the first turtle encounter in this area!
2nd. Area: 2 Submarine Art Galleries:
Discover Underwater Statues in 2 different galleries: "The blessings" and "Aquarium Family", art and environment interaction in the Caribbean Sea
3rd. Area: Swim With Sea Turtles in cancun:
Our spot to find sea turtles in Cancun! 96-98% of the times we got to see from 1-5 turtles! We might also see and swim with rays. When was the last time you had the chance to swim with marine turtles on their natural habitat?
4rd. Area: Visit A Shipwreck Full Of Life:
We have saved the best for the last! We will visit a shipwreck full of life, filled with colorful coral and many kinds of multicolored fish. The shipwreck is surrounded by crystal clear water and white sand, you'll feel like you are swimming in a natural turquoise pool!
More Details

Before getting on board, you are invited to take a short but useful briefing - lesson on shallow waters. You will be taught to wear the equipment properly, swim with fins, breath through the snorkel, to defog the mask and other useful tips that will make your experience much more enjoyable.

Get special attention for non-swimmers: We're experts turning your anxiety into joy. If you, or a relative are beginners or non swimmers, you can still enjoy this snorkel adventure. A guide will stay on the side the whole time wearing a life preserver where the non-swimmer can hold from, personalized attention during briefing-lesson is offered, and of course a life jacket. You may want to take a look in to our specially desgined tour for non-swimmers and beginners.

"Extraction" service: In the unlikely case that you get dizzy, the marina is located less than 1 mile away from the reef, so we'll send a boat to take you to land within minutes!

No need to spend a whole day to swim with turtles: There are some other few places to snorkel with turtles in Cancun and Riviera Maya. It's usual to swim with turtles in Akumal, however you spend more time in transportation than actually swimming with them. So if you prefer to spend the rest of your day in your awesome resort or doing an extra activity, our "half day tour" is perfect for you.

Service and safety are our top priorities. Groups will be kept small (max.4 people per boat) in order to offer you the best service.
Snorkeling will only be operated with brand-new snorkel tubes, properly package.
Each component is kept covered in its own storage bag.
It has a recovery cost of $ 10 usd, to be paid at the time of check-in.
You are allowed to bring your own.
You can rather keep it or destroy it when the activity is finished.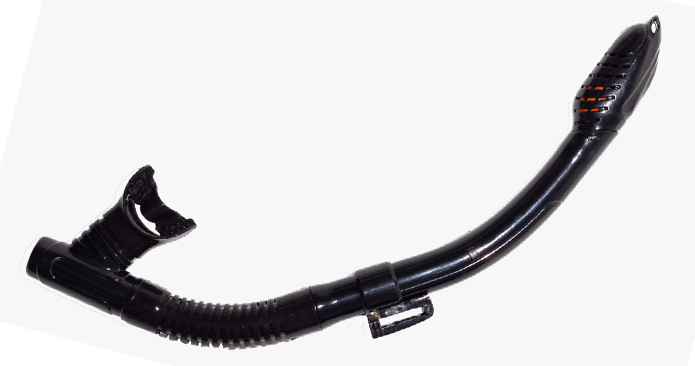 Professional grade snorkel tube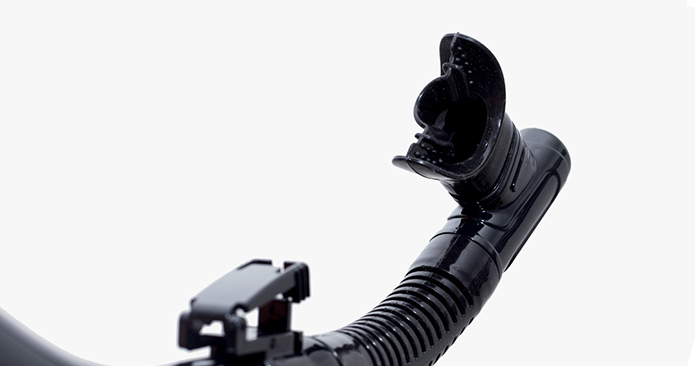 Drain valve at the base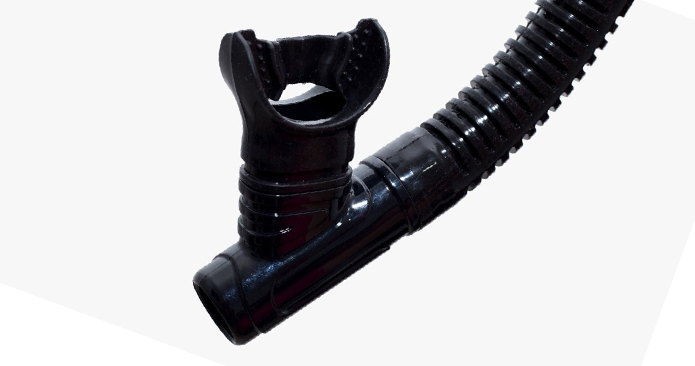 Water valve on top
EXCLUSIVE BENEFITS
---
Guaranteed personalized attention
Small groups of maximum 10 people (in case you're a larger group we can manage it as a special request).
Free transportation
For your comfort we offer air conditioned brand new vans (10-14 people capacity). From any hotel in cancun
Forget about dizziness
Our marina is less than a mile away from the reef, we get there in a short 5 minutes boat trip.You'll be snorkeling before you know it.
Mask´s cutting edge tecnology
Masks with prescription (if needed) and the brand-new easybreath snorkeling masks (ideal for kids and non-swimmers).
Full snorkeling equipment
Snorkeling life vest, mask, snorkel, and fins always in perfect conditions.
For your comfort
Bottled water and lockers are included in your tour.
included:
---
Round trip transportation from any hotel in Cancun (Hotel Zone or Downtown) on a comfortable air-conditioned van.
Complete snorkeling gear: life vest,mask,snorkel and fins.
Qualified and friendly english speaking guides.
4 snorkeling spots (swim with turtles, coral reef, Cancun underwater statues and shipwreck)
Bottled water, shower and lockers.
Passenger insurance.
Not included:
---
Dock fee and reef conservation tax (total $10.00 USD per person). Payable at check-in.

According to the new sanitary prevention protocol, all snorkel tubes must be brand new. We use only professional-grade equipment. So these have a recovery cost of $10 usd. You're allowed to keep it or destroy it when the activity is finished. Payable at check in.
Tips (100% optional).
Photo and video service are optional. Purchasing the package online previous to your activity, has a 25% off, already applied in the price. In the unlikely case that you don't like them when looking at them after the activity, refuse to receive them and get a full refund.
Activity duration:
---
2 hours in the water! Consider extra 1.5 hours for transportation and briefing.
Available daily at 09:00, 12:00, 14:30.
You will still have time to enjoy your vacations, and have other fun activities during the day. The pick up time is set according to the distance to your hotel. The exact time is sent to you on the booking confirmation.
Remember to bring:
---
Swimsuit, sunglasses,dry clothes, towel and cash for personal expenses.
Sunscreen is not allowed, as an enviromental protection measure (coral reef damage). Long sleeve shirt or rashguard is recommended.
Not recommended for travelers with back problems
Not recommended for pregnant travelers
No heart problems or other serious medical conditions
Smile!:
---
Our paparazzi will be following you during the whole snorkeling tour and will take awesome underwater photos and video, which you will be able to see before going back to your hotel.
SD Card with +30 pictures and 5- 10 videos (Full HD) of you and your companion.
Link by email to downlad your picture and videos (back up for 1 month)
Printed picture with a souvenir frame
Get it for only $45 usd (price per family of up to 1-3 people, not per person).
EXCLUSIVE GUARANTEES
---
Safety in your purchase
Completely secure and reliable online shopping so you can enjoy your vacation in Cancun. We use a 2048-bit SSL encrypted payment.
Bad Weather Warranty-Full Refund
If there's seaport closure (bad weather), enjoy your tour snorkel activity another day or if you prefer your money back.
Easy Reschedule Booking flexibility
Plans have changed? Don't worry, easy changes in day and time of activity.
No bookings fees and no hidden charges
No hidden charges, ours it's the official, fairest rate